Showing posts tagged #Announcement - Show all
The plan is to release Dwarf Fortress Remote for iOS app the next month or two.
·
Haven't announced my new project here yet. After Text Will Be Text, Web Fortress and several other Dwarf Fortress-related tools, I'm now working on something really big. It's a native app to play Dwarf Fortress on iPhone (remotely, it's not a port of DF to iOS of course). Currently in early stages of development. Below is a bit outdated first public video of the new app, now I'm planning to post status updates more frequently here and on Twitter.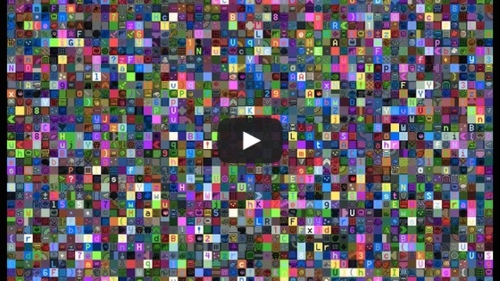 Also some screenshots,  answers to questions and current (at the time of writing) status. At the moment I'm working on squads (done), standing orders and labour management interfaces.
·
omPlayer is a special minimalist web browser to comfortably listen to music from online music services. For supported services it lets you control playback from menu bar or from any application with global shortcuts and media keys, supports Growl notifications and Last.fm scrobbling. For other services these functions will not be available but you will still enjoy its unobtrusive behavior. Currently supported services: Google Play / Music, Grooveshark, Pandora, Deezer
·
I'm happy to announce our first Mac application - Planito. Planito is your browser for planet Earth (and others). It is an online and offline viewer for aerial imagery, maps, placemarks and other geospatial data layers for Earth, Moon and other planets from various data sources. In its simplest form Planito can be used as online and offline viewer for OpenStreetMap-family maps. But there are many more layers available with interesting and useful data for travelers, students and teachers, scientists. Here are only some of them: Wikimapia.org objects, Booking.com hotels, current temperature from weather stations all over the world, US Topo Maps, UNESCO World Heritage sites. Thanks to extensible architecture more and more layers will become available for existing and new users.
Layered display - you decide what information you want to see
Multitouch navigation, Lion fullscreen mode
Bookmarks, Search, Offline mode
Support for autoupdating layers with dynamic data (eg. temperature data, earthquakes, etc.)
Tile Downloader to download specified area and zoom levels for offline usage, supporting simultaneous downloading of tiles for different layers or areas
Own URL protocol to easily share links to points of interest (also handles NASA WorldWind links)
Paste & Go feature that accepts links from many browser-based map services
Planito is currently in review and will be available soon from the Mac App Store for introductory price of $2.99 (USD).

Planito in the Mac App Store | Planito home page | Planito on Facebook
·
As I promised, now I'll tell you about my next music application that's under active development currently. It's called SoundGrid Live!.

As the name suggests, it's member of SoundGrid family and is based on the same ideas, audio engine and user interface layout. The main difference - SoundGrid Live! is focused on live performance and recording. This changes so much that I had to develop it as separate application. And in turn this allowed me to made more changes, visible and internal, without worrying about compatibility.

Here is an outline of the most important changes:
No 'Song Mode' to automatically advance from one pattern to another. Instead…
More performance modes. Each layer can be assigned one of 3 program modes and one of 3 manual modes independently. Some of them are similar to Tenori-on performance modes.
More layers and blocks. Number of layers increased to 9 and number of blocks (block is a set of currently active patterns, one per layer, switchable instantaneously) increased to 16. This allows to program twice more melodies (or maybe just variations of some parameters) to be switched between during performance.
Full support for musical scales. Any supported musical scale/octave can be set for any voice in case of pitched instruments.
Super-easy addition of user samples and voices. To add new pitched or unpitched voice just upload archived folder with some samples via web interface or iTunes file sharing - and it's done.
Streamlined user interface. Many UI elements were replaced and optimized for convenient and fast live operation.
Improved audio engine. Performance greately increased on modern iOS devices. Support for background audio.
More sound effects. Unified place to store all reusable and exchangeable assets (patterns, layers, blocks and whole projects). Better mixer. Better recording (later). MIDI out (later). And more.
SoundGrid Live! will be released for iPhone, iPad and OS X.
Rather than giving any more details about new modes and other features, I will post very short demonstration videos from time to time until the release. Follow me on twitter, check
tagged posts
here and SoundGrid Live! home page.
·
SoundGrid 3.30 is out. This is minor update with some UI fixes and one improvement related to musical scales. Now list of possible scales to show in instrument selector is automatically determined from set of samples included in instrument packager. Scales definition file is updated every time user opens "Get More Instruments" menu. Also a new instrument is available - Steinway Piano. It contains 85 stereo piano samples from http://theremin.music.uiowa.edu/MIS.piano.html
·