Showing posts tagged #Announcement - Show all
Dwarf Fortress Remote now supports Dwarf Fortress / DFHack version 0.43.05-r1 (64bit version only). This is the first 64bit version of Dwarf Fortress, and it can support bigger worlds without hitting a memory limit, and purportedly a little bit faster in some cases (as well as having a few bugs fixed in the game itself, as usual).

The new version is compatible with saves from older versions so feel free to update (however you need to have a 64bit OS to run this and future versions). The easiest way to update is just to install a new package from mifki.com/df/setup, and copy saves located in data/saves folder. You can then re-add your server to the application, or copy data/init/remote.txt file to preserve settings like published name and password.
I've also added an article how to update to a newer version of Dwarf Fortress if you have Remote server running in a Docker container, for example, on a cloud server.
·
UPDATE: The new UI style is now available in app version 1.40 released on February 22, 2017.
Currently some of the screens in Dwarf Fortress Remote application use light colour scheme while some use dark DF colours. This is because initially I was going to use the system default UI, however on some screens the data needs to be colour-coded using DF colors which requires dark background, so these screens were made dark. Now I've unified UI throughout the application (except for the screens before you connect to a game for now).
·

Over the past few year, with my daughter we have visited a large number of kids playgrounds in Auckland and nearby locations in New Zealand as we're trying to go to a new places whenever possible. So now I have photos of all these playgrounds, and finally I had time to create a section on the website for this collection.
Only a small part of it is uploaded so far, the rest will come in the next few days, and new places will be published as we visit them. I'm using some other lists like this when deciding where to go next, so I hope my collection will be useful too.
·
An iMessage app for iOS 10 allowing everyone to create their own blocky style stickers. Don't be limited by pre-made sticker packs, create your own!

·
Multilevel rendering, well known to users of TWBT plugin, is coming to Dwarf Fortress Remote app. Also I've improved appearance of the top status bar and announcements, along with other UI tweaks.
·
The plan is to release Dwarf Fortress Remote for iOS app the next month or two.
·
Haven't announced my new project here yet. After Text Will Be Text, Web Fortress and several other Dwarf Fortress-related tools, I'm now working on something really big. It's a native app to play Dwarf Fortress on iPhone (remotely, it's not a port of DF to iOS of course). Currently in early stages of development. Below is a bit outdated first public video of the new app, now I'm planning to post status updates more frequently here and on Twitter.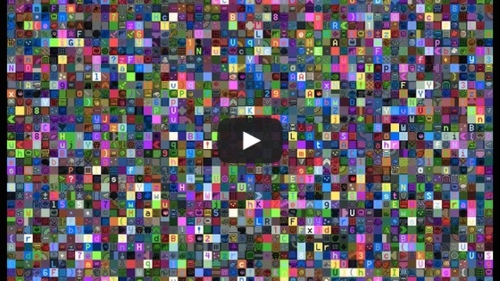 Also some screenshots,  answers to questions and current (at the time of writing) status. At the moment I'm working on squads (done), standing orders and labour management interfaces.
·
omPlayer is a special minimalist web browser to comfortably listen to music from online music services. For supported services it lets you control playback from menu bar or from any application with global shortcuts and media keys, supports Growl notifications and Last.fm scrobbling. For other services these functions will not be available but you will still enjoy its unobtrusive behavior. Currently supported services: Google Play / Music, Grooveshark, Pandora, Deezer
·