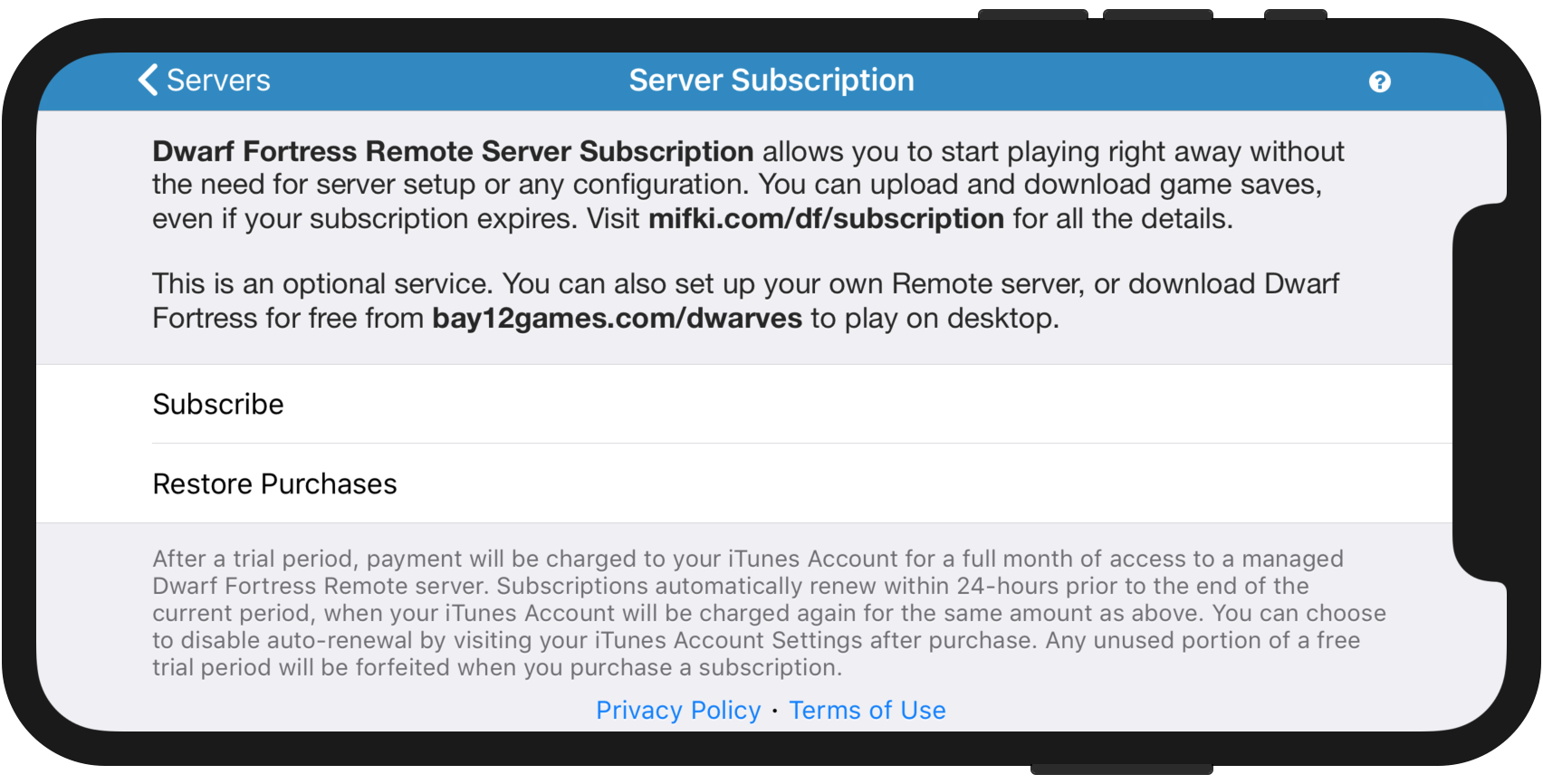 Server Subscription has now been available for several days already, I've fixed some glitches, thanks to the brave first users, so it's time for a proper announcement.

Server Subscription provides, well, a cloud server with Dwarf Fortress + DF Remote running on it. The price currently is 4.99 USD or a corresponding amount in other regions. A free 3-day trial is available.
No need to configure and maintain your own server, just download the app and start playing. Also it will help who were not able to set up a server at home due to their home and mobile network configurations.

You can upload and download game saves, even if your subscription expires. So it's easy to generate world, embark and start playing on desktop, continue on the go, and again on desktop when you're back home.

Additional online services. The first one to come will be an online 3D map viewer. The same as I've already mentioned which is available for everyone, but subcribers will have a gallery in their online account, a button to make a snapshot of their current game, and also a button in the app for that.

Then, in no particular order: A plugin/command/tool to synchronise local games with online account. A way to play in the browser (like my old Web Fortress and not a custom UI like in the app). And some sort of a successive multiplayer support.

And last but not least, subscription users get updated and bug fixes faster because it's easier to investigate any issues I notice.
Subscription is an optional service that provides a pre-configured server with DF Remote. Remote server plugin will always be free for installation on your own computer. Dwarf Fortress is a game by Bay12Games available for download free of charge. Support them!