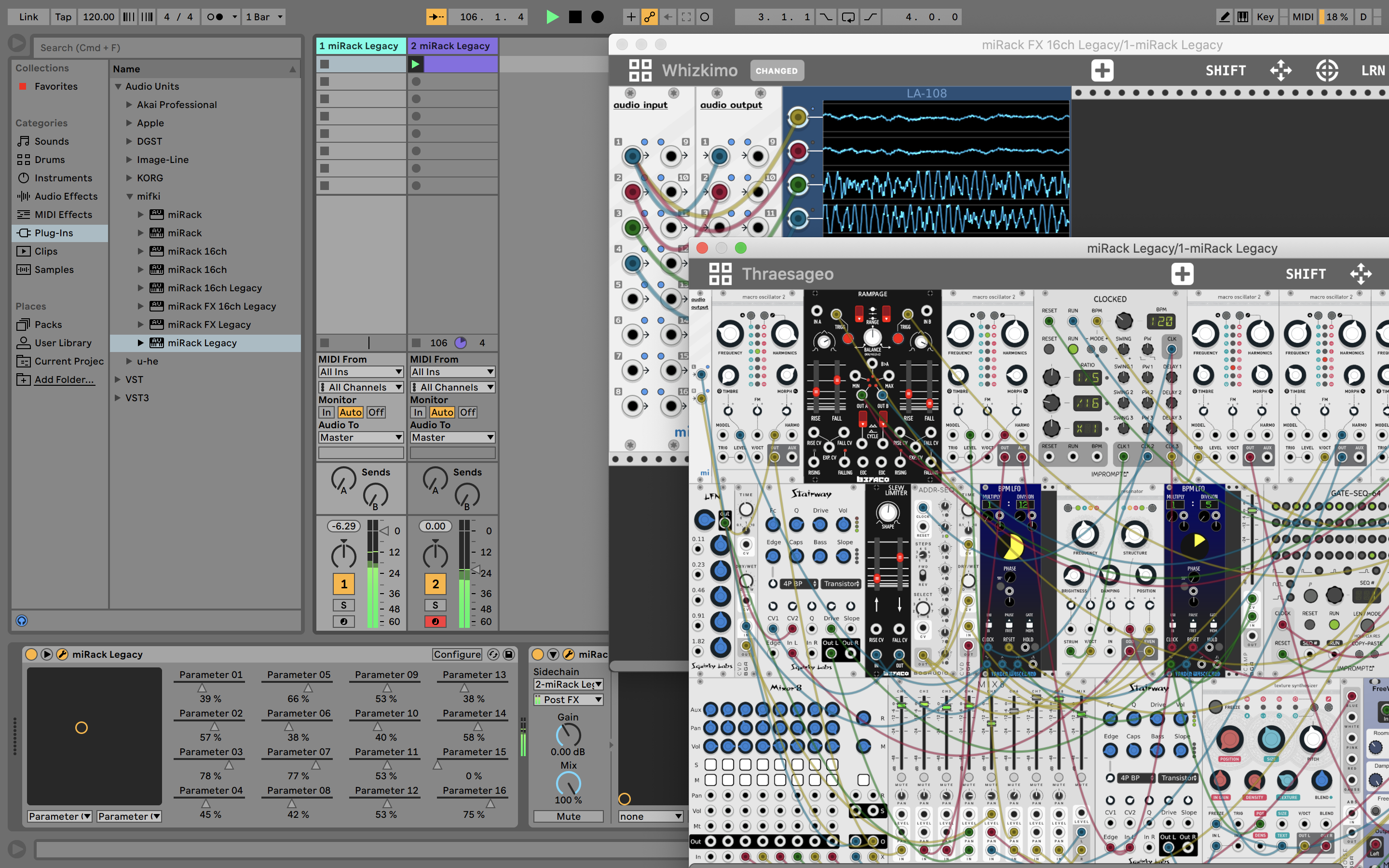 miRack for macOS that's available from the Mac App Store already includes an AUv3 plugin. Unfortunately, not many DAWs support loading v3 audio units yet (Logic Pro, Garage Band, Reaper, LUNA and some others do).
Today I'm happy to annouce the release of miRack Legacy AU - a version that's compatible with all macOS DAWs able to load audio units. This includes Ableton Live, FL Studio, MOTU Digital Performer, PreSonus Studio One and others.
miRack Legacy AU can be used as an instrument or an effect, supports up to 16 input/output channels and all the features of miRack and AUv3 plugin, including presets, MIDI, parameter recording and automation, and excellent performance allowing you to use many instances of miRack in your project.
Note: miRack application and AU plugins require macOS 10.15 (Catalina).
Installation Instructions
Download and install miRack app and Legacy AU package using the two links below.
That's all, you should see miRack Legacy and miRack FX Legacy audio units (and their 16-channel variants) in your favourite DAW. As this is the first release, if anything is wrong, please let me know.
---
And of course, if you did not know, miRack is available on iOS devices, too.