Showing posts tagged #DF Remote - Show all
Proper spacing between paragraphs improves legibility much compared to the original game screen.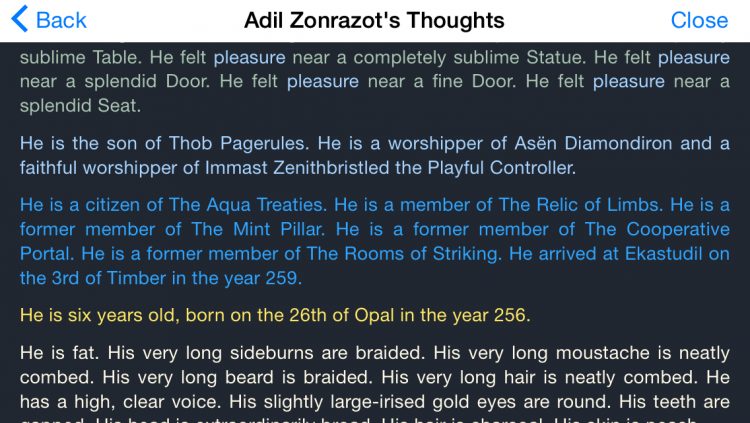 ·
And now to unit information screens, then game loading/saving, proper UI for connecting to servers, and finally, military screen. There will still be number of missing things (including world generation by the way), but at least it should be playable after that. Also I need to update the server for DF 0.40.24, I'm still using 0.40.12 from the time I started the project.
·
Let's add some formatting so that it's not that painful to read...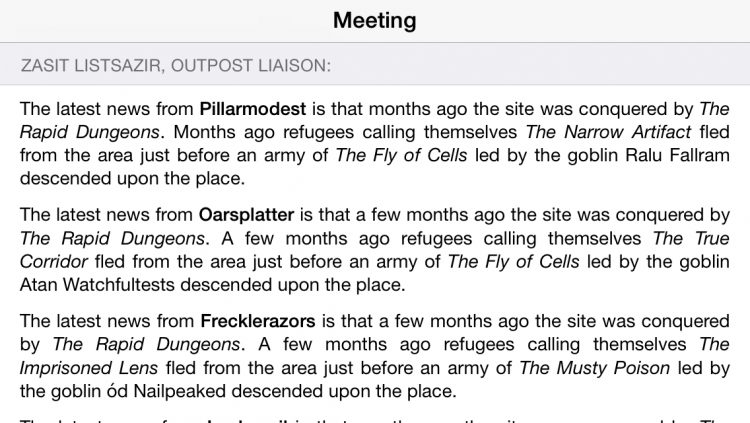 ·
Working on the units screen and all the stuff related to meetings with diplomats/liaison now.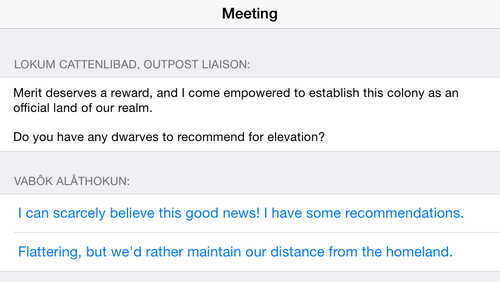 ·
Recently added:
squads menu (switching alerts, issuing move/attack orders)
standing orders
labour management
status screen - better overview, animals, stone
reports screen
Everything else:
d

esignations

b

uilding and 

q

uerying of almost all buildings. This includes job management in workshops, farm plot settings, stockpile settings, room creation and assignment to units and squads, and operations on i

t

ems in buildings.

stock

p

ile creation

n

obles and admnistrators, although some things are missing here

wealth and food stores info on status screen

kitchen preferences

announcement display and 

a

nnouncements screen

manager screen

status screen - overview, kitchen prefs

trading and moving goods to/from depot, although some things are missing here as well
·
Standing orders, Stone and Status screens. Also, currently working on Animals screen, it turned out to be more complex than I anticipated.
·
New main menu, nicer top bar, and a short demo of issuing an attack order to a squad.
·