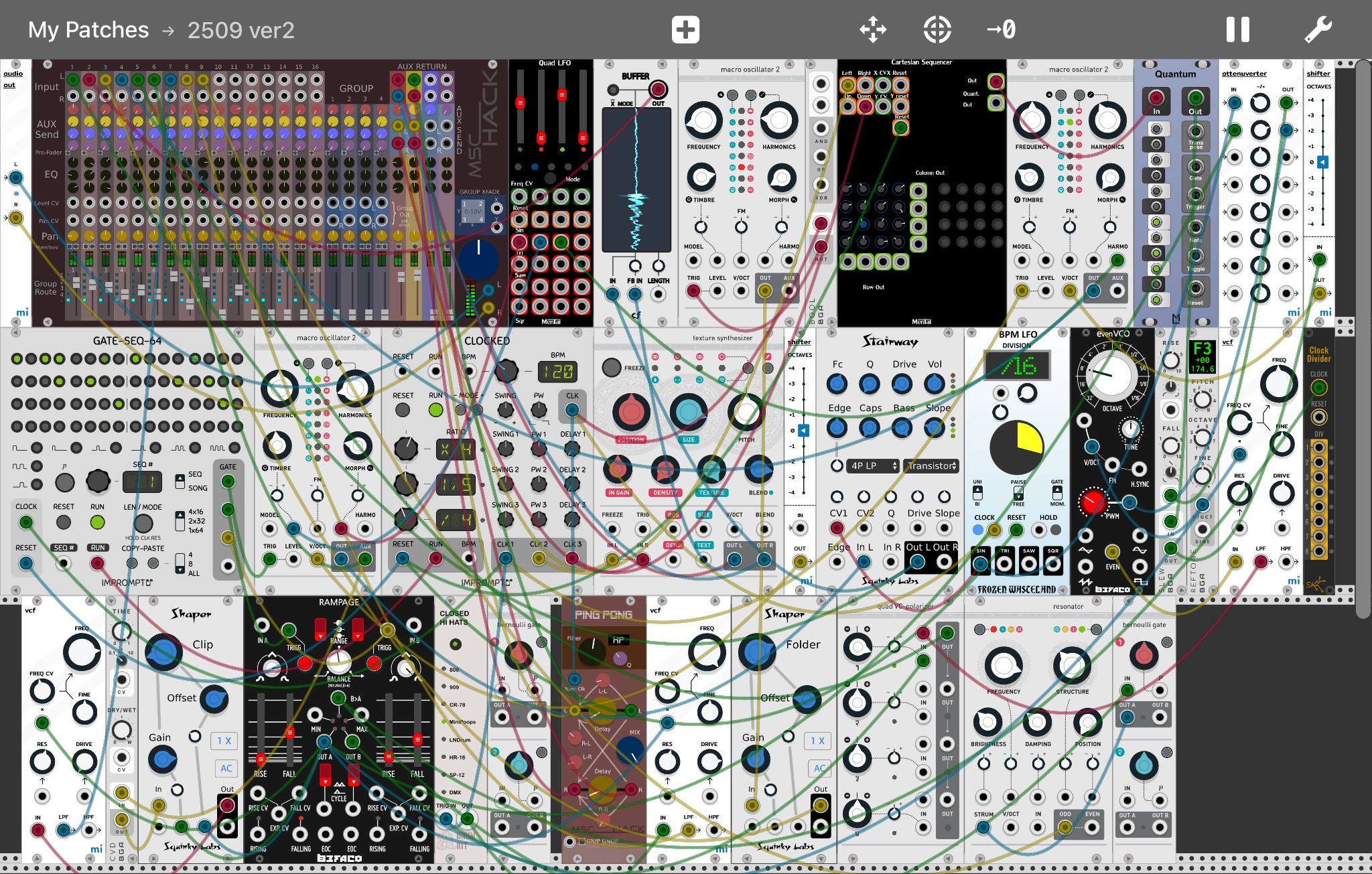 Patch by VCV Rack Ideas channel
MODULES
Added HetrickCV module pack.
Modules based on Fundamental plugin source code are now called Basics.
APP NEWS
Added support for loading patch files that became archived during sharing.
Tweaked pan and zoom behaviour to avoid unwanted accidental zooming when panning.
BUGFIXES
Fixed stray lights appearing to the right of Impromptu Modular Foundry module.
Fixed Impromptu Modular SemiModular Synth panel not appearing.
Fixed Mental Buttons module causing crash when added.