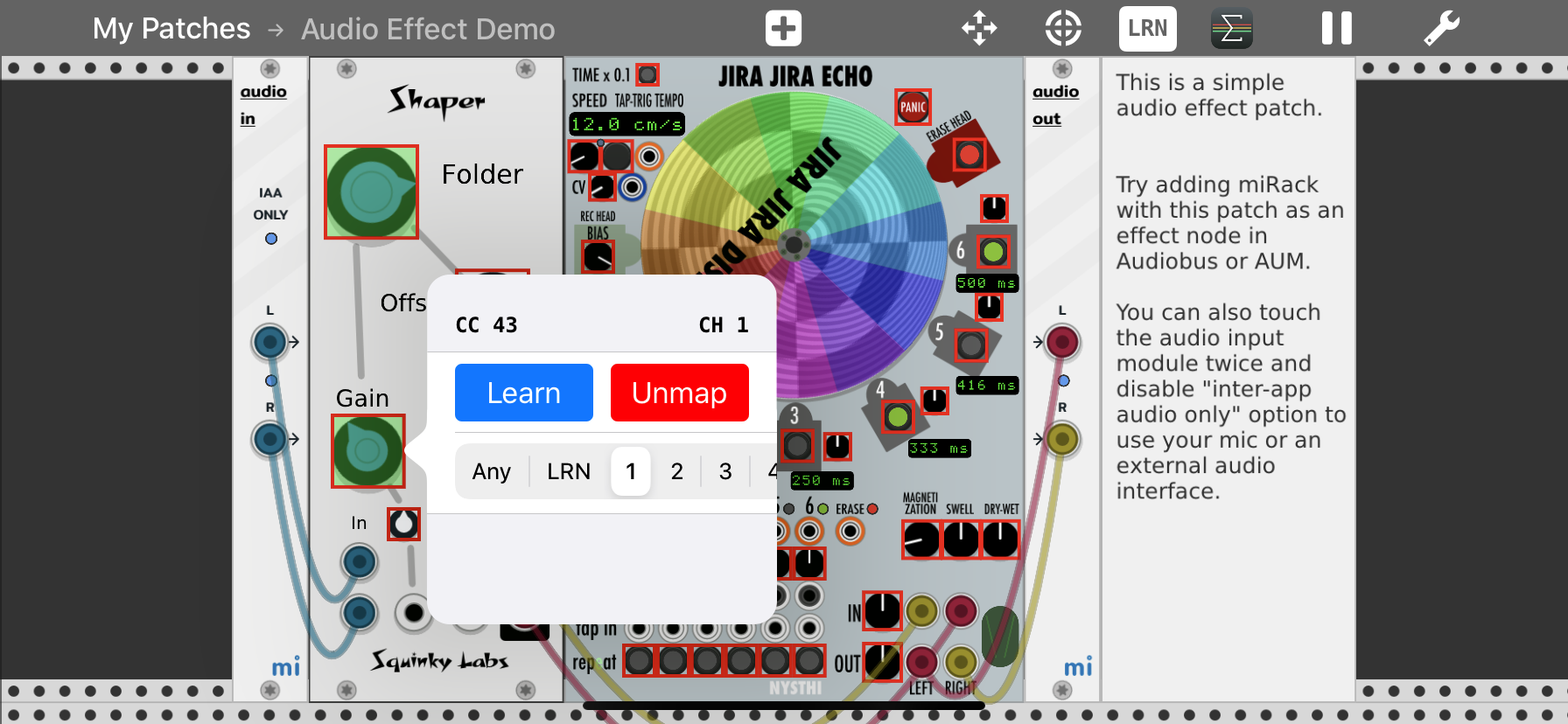 IMPORTANT: If you've already purchased miRack on iPad, you will not be charged twice even though it may look as a separate purchase when viewing the app in the App Store on iPhone.
Surely creating complex patches is better done in miRack running on a big iPad Pro screen, and at first an iPhone version wasn't planned. However the recent addition of audio input support made it possible to use miRack to build modular audio effects running in the background. And finally the MIDI learn function added in the latest update allows to control a patch using external hardware or other apps, so that in many situations, the screen size is not important anymore. And of course some may want to use iPhone for patching for other reasons.
Therefore I'm happy to announce that miRack version 2.00 is available on the App Store and is a universal app now working on all devices running iOS 12 or later.
One other change in this update is a new 1-finger pan mode (enabled in the Tools menu and enabled by default on iPhone). It allows to pan the rack with just one finger which is more convenient when holding an iPhone.