130+ new modules (most notably there are sampler and recorder modules now), user interface, usability, and MIDI improvements in this update.

New Modules
NYSTHI
A collection of 100+ modules. Advanced samplers and recorders, oscillators, effects, utilities and a scope - modules for every need, many of which have visual design you won't find anywhere else.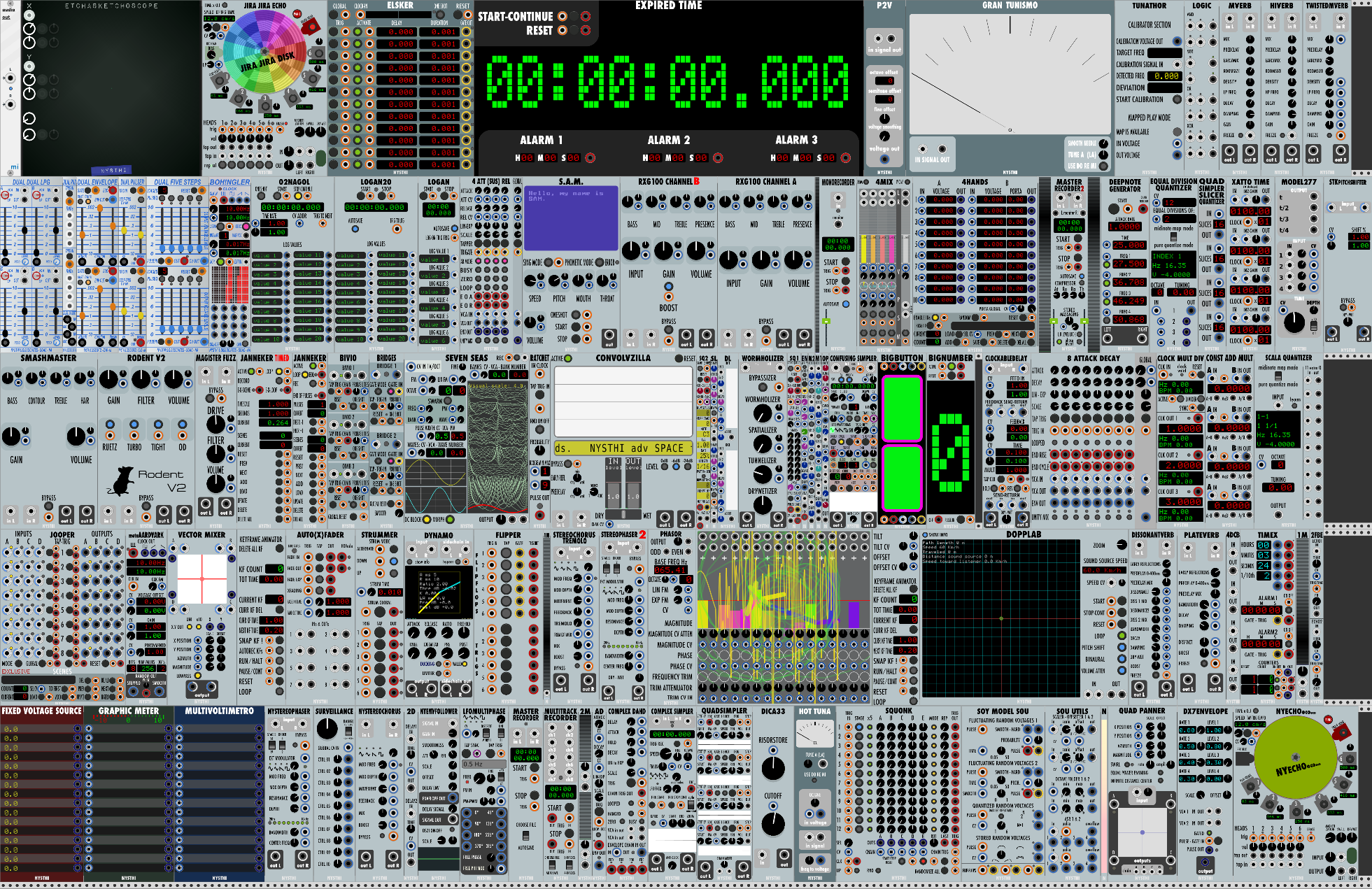 Geodesics
Unique modules loosely inspired by astronomic events and physical theories. "The goal is just to see how science can inspire us to create new music."

MSM
13 new MSM modules - many of them add interesting new outputs, parameters and modes to standard modules.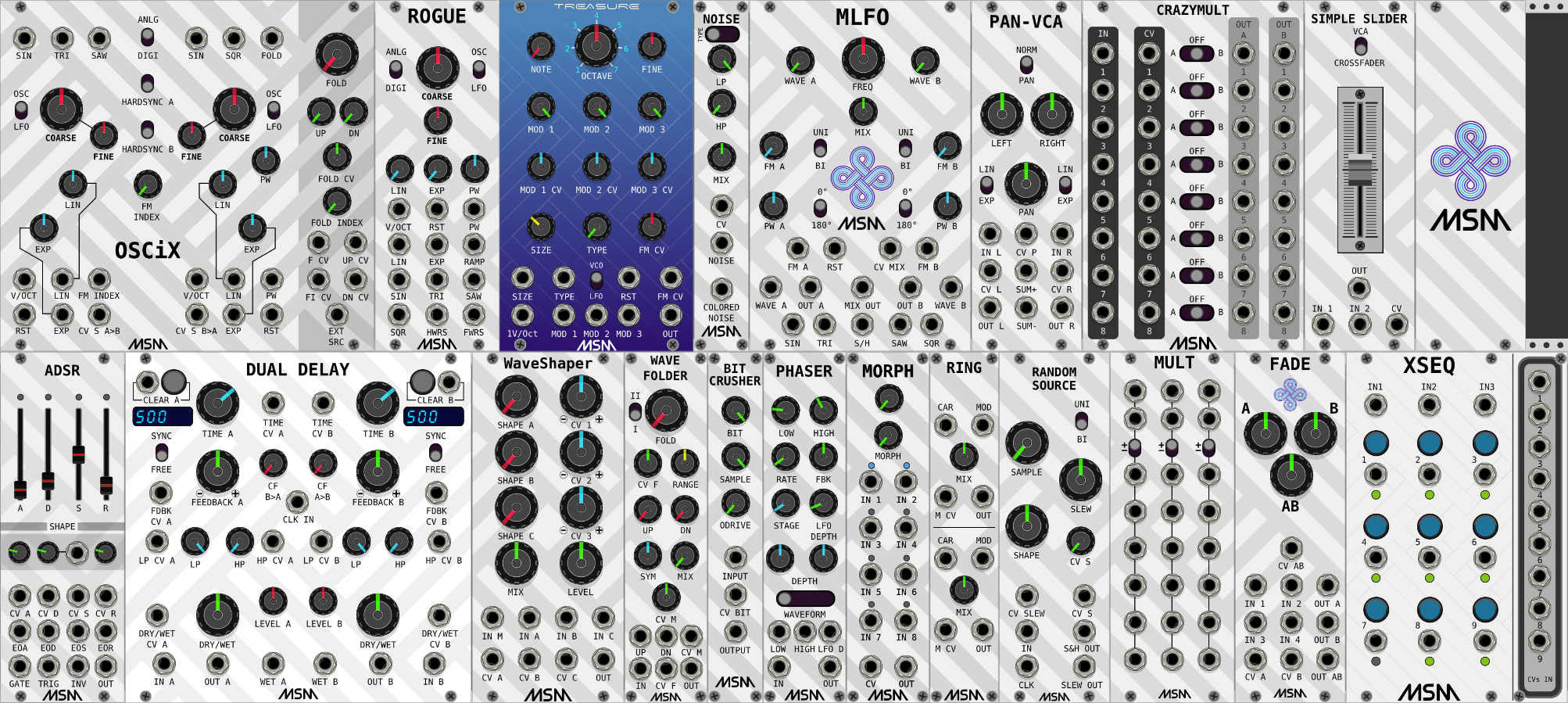 Turning Machine and more
Turning Machine by Stellare Modular - a random looping sequencer, based on the amazing Music Thing's Turing Machine Eurorack module by Tom Whitwell.
cf PLAY and PLAYER samplers - these are simple modules when you don't need advanced functionality of NYSTHI samplers.
Notes (found in the end of Basics list) - add short notes to a patch. It's resizable so can also be used as a spacer between other modules.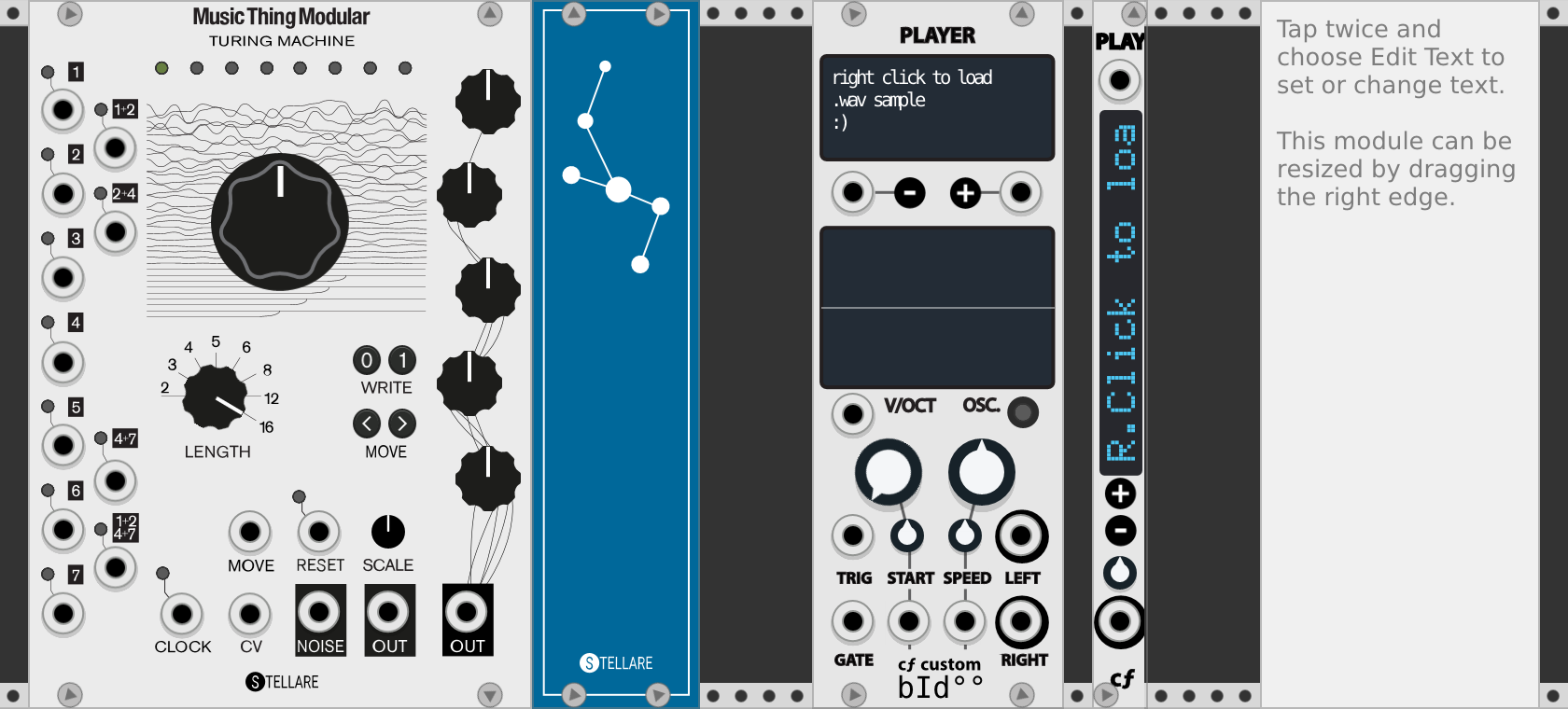 As always, thanks to all module developers!
App Features
Added virtual MIDI port option to MIDI modules to simplify MIDI routing into miRack. Specifically, miRack can be selected as MIDI destination in AUM.

Added indication when a module is being or ready to be moved, e.g. after touching and holding for long enough.

More predictable module moving, smoother zooming, and other improvements to touch handling.

Improved rendering of module lights (borders, antialiasing).

Reorganised items in module menus to reduce vertical space they take and to prevent destructive items to be touched accidentally.

Module menus (and context menus for module components that provide them) can be shown with double tap in addition to two-finger touch.
Fixes
Fixed parameter value smoothing (when adjusting knobs), removes audio artefacts in some cases when adjusting knobs.

Fixed Delete menu item missing for "placeholder" modules (e.g. when opening VCV Rack patches and some modules are not available in miRack).

Fixed wrong module sometimes being added to the rack after double tapping empty space in module browser.